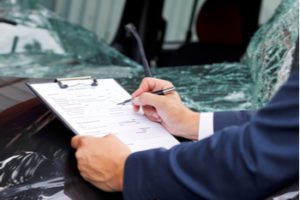 A statute of limitations refers to the amount of time a person has to initiate legal proceedings before they can file a claim. The intent behind a statute of limitations is to prevent claimants from waiting years after an accident to file a lawsuit seeking compensation. The legislative branch (whether Federal or State) sets a maximum time for anyone to pursue legal action so individuals and companies can have an understanding of what their legal exposure may be. These deadlines also help ensure that trials will be fair, evidence still exists, and details of the event are fresher in everyone's memory.
There are statutes of limitations in both civil and criminal law, and each state has different limits. In the event of a car accident, it's essential to know the statute of limitations in Texas so you don't miss the deadline before it's too late. Texas courts take the statute of limitations quite seriously. If you miss your deadline, you won't receive any compensation for your injuries or property damage – no matter how severe they may still be.
We want to help you too.
Submit the short form below to get a free case review.
What is the Deadline to File a Car Accident Personal Injury Claim in Texas?
You have two years to file a personal injury claim after a car accident in Texas. The clock starts on the day that your accident took place. This two-year time limit relates to all injuries, whether from:
Car
or pedestrian accidents.
If your car accident resulted only in property damage and no injuries, the two-year limit still stands. The only real exception to this rule is if the person is a minor (i.e. under the age of 18 or incompetent).
That two-year limit applies to all personal injury claims, from slip-and-falls to product liability cases. Texas is strict on its statute of limitations, and rarely are there any exceptions to the rule.
Texas Law Sec. 16.003
According to Sec. 16.003 of Texas' statute of limitation on negligence and personal injury:
"A person must bring suit for trespass for injury to the estate or to the property of another, conversion of personal property, taking or detaining the personal property of another, personal injury… not later than two years after the day of the cause of actions accrues."
Wrongful death claims
If a car accident resulted in the death of a loved one, the statute of limitations remains at two years to file a wrongful death claim. The statute starts running from the day of the collision not the day of the injury or death.
Why Is it Important to File Within Texas's Statutes of Limitations?
The statute of limitations is known as an affirmative defense. Meaning it only applies if the party being sued asserts it. While you have a right to file your claim after the statute of limitation, you can be sure that the defense party will argue that your claim is barred because you waited until after the two-year car accident filing limit. The defense can also file a motion to have your case dismissed because the time limit has passed, which the courts will most likely grant if you failed to timely pursue your claims.
Does Texas' Statute of Limitations Apply When Filing a Claim with My Insurance Company?
When it comes to car accidents, Texas' statute of limitations applies to civil personal injury lawsuits only. It does not apply to when you should contact your insurance company. Indeed, the deadlines are entirely separate.
When filing a claim with your insurance provider, most companies require that it be done as soon as possible after the car accident, but this will be discussed in your individual insurance agreement. The timeline can be found in the details of your insurance policy or possibly on your provider's website. Its is also important to note that the statute of limitations in Texas to file an uninsured or under insured motorist claim is 4 years because this claim is technically a breach of contract claim, which has a longer statute of limitations.
Call Sutliff & Stout for a Free Consultation After Your Car Accident in Texas
By speaking with an attorney right after your accident, you can be certain that you won't miss any deadlines, and you'll receive maximum compensation for your injuries. At Sutliff & Stout, our personal injury attorneys are Board Certified and have served the Houston community since 2008. Our team of legal professionals have helped thousands of clients secure hundreds of millions in recoveries. We are committed to serving clients with compassion, respect, and personal attention – something that you'll find from your first call with us.
To schedule your free consultation with a top-rated personal injury attorney at Sutliff & Stout, complete an online contact form or contact our office today at (281) 853-8446.