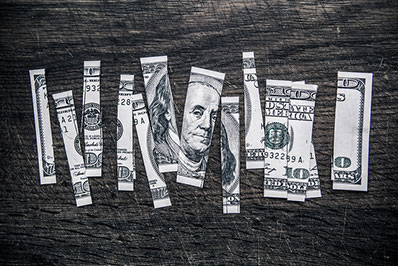 If you were involved in an accident and suffered some form of personal injury, you might be wondering how you can make up for what was lost in an accident. Many times, the loss incurred is not limited to bodily injuries. Maybe your car was seriously damaged, maybe you had to miss a few weeks of work, or maybe you suffered through anxiety or some other kind of emotional distress as a result of the accident.
While monetary compensation is a poor substitute for some losses or injuries, the courts do allow a victim in a personal injury case to gain restitution or compensation for their damages. The two primary categories of damages are economic and noneconomic damages.
What are Economic Damages?
Economic damages represent the documented dollar amount a person has lost resulting from an accident. These damages are calculated from losses based in bills or records. This is not just limited to present-day losses, either, and can be applied to compensate for any future expected losses. Because these losses are generally concrete and fact-based, there are few, if any, limits on how much a person can recover in economic damages.
Medical Fees

It is only natural that people will need medical attention when they are injured. Depending on the injury, a person may need to pay for hospital time, regular check-ups, medication, or physical therapy, on the road to recovery.

Property Repair Fees

People aren't the only ones to sustain damage in an accident. Personal property can be damaged just as easily, and in most cases, would necessitate repair. Types of property that could be damaged in an accident include, but are not limited to, automobiles, bicycles, and even homes.

Lost Wages

While fees for repairs or medical services might be common in personal injury cases, there is also the matter of work missed as a result of an accident. A personal injury can cause a person to lose weeks, months, or even years of time at work. Fortunately, the courts allow victims in personal injury cases to recover any wages they have lost as a result of the accident. Naturally, the outcome of this depends on the facts, since the same injury can affect different occupations in a myriad of ways. For example, a construction worker would be affected much more severely by a broken leg than, say, an accountant.

Future Economic Losses

Finally, there is the matter of future economic losses, which account for any losses a victim is expected to suffer from in the future. These losses are generally calculated based on expected treatment and repairs necessary to return the victim to the state she was in before the accident.
What are Noneconomic Damages?
In contrast to economic damages, noneconomic damages cover those damages that do not have an inherent dollar amount. Naturally, these are harder to calculate, since there is no corresponding bill or record that puts a price on the injury. In addition, some states may have their own limits on how much a person may recover in noneconomic damage.
Pain and Suffering

This form of noneconomic damages is the typical type of noneconomic damage. Pain and suffering refers to the pain a person has incurred from the injury, not only at the time of the injury, but through the treatment process as well. For example, if a person's back were injured in an accident, he could receive economic damages for the treatment, as well as noneconomic damages for the pain resulting from the accident.

Emotional Pain or Anguish

On the other side of the issue of pain is mental anguish or emotional pain. Sometimes, this can be harder to assess, since courts will have to determine how much emotional pain or anguish is enough to warrant compensation. Some examples of emotional pain or anguish include anxiety, emotional distress, depression, frustration, and insomnia.

Loss of Consortium

Your pain and suffering doesn't only affect you, and can impact your relationships with your family. Loss of consortium is the term used to address any strain on family relationships resulting from the injury. Typically, loss of consortium is claimed by the spouse of the injured party.

Disfigurement or disability

Once there has been an injury, the effects can last for years, and do not end once medical treatment has been completed. In the case of disfigurement or disability, victims are compensated for any such condition that permanently alters their appearance. These injuries can also have a severe impact on a person's daily life, causing both physical and emotional difficulties.

Loss of Enjoyment of Life

Injuries sustained in an accident may have consequences that affect the rest of your daily life, and can even alter how you spend your free time. This type of noneconomic damage seeks to compensate a victim for any difficulties they have in enjoying their life as a result of the accident. For example, if a victim were to break a leg in an accident, they would be prevented from engaging in recreational activities they once enjoyed, such as biking, sightseeing, or swimming.
Calculation of Noneconomic Damages
It goes without saying that it is much more difficult to put a price tag on emotional trauma than the treatment of physical damage. While you cannot truly put a price tag on pain or loss, the courts do their best to calculate an amount that would compensate a person for what has happened. Factors the courts consider include:
the permanency of the injury
the severity of the injury or trauma
any disruptions to the victim's daily life
the projected recovery time
Causation
One thing to keep in mind when discussing damages in a personal injury case is that a victim will only be compensated for damages directly resulting from the accident. While this might seem like a common sense concept, the issue can become more complex if the victim has pre-existing conditions. While a defendant would still be responsible for his actions regardless of the prior condition of the victim, the damages in the case may change depending on the facts. For example, a person with chronic back pain would likely have numerous medical bills both before and after an accident. The court would need to decide whether the medical bills incurred after an accident were the direct result of the accident.