Tips for Maximizing Your Erie Insurance Claim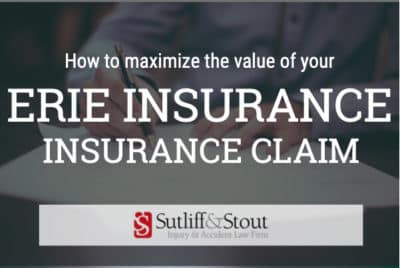 If you've recently been involved in a car accident in Texas and have to file a claim against Erie Insurance, you'll be dealing with one of the nation's smaller insurance companies, at least compared to the large national insurers. Erie doesn't operate in Texas, so if you're having to deal with a claim from Erie insurance, it will likely be with an out-of-town driver.
Erie is rated 4 out of 5 stars for customer service experience by Consumer Affairs, and gets a 4.5 out of 5 from the popular consumer site NerdWallet. Although it has high customer service ratings, its claims satisfaction ratings are significantly lower.
Like other car insurance companies, if you've been involved in a car accident and are uncertain of the claims filing process or if you're getting a fair settlement, it's often best to seek the help of a lawyer to help you get an appropriate settlement.
Erie Insurance claim topics covered here:
Key strategic steps to take after your accident
Before filing your claim against Erie Insurance, we recommend you take the following steps to have have a fair and successful claim outcome:
Get written records, receipts, and statements of your medical bills at the time of your accident. If you had passengers in the car that were also injured, ask them to do the same. If you feel pain or any sort of injury days after the accident, be sure to get it check out, as some symptoms of injury don't show up until later.
Keep your copy of the police report from your accident, as it will be a determining factor in determining your claim outcome and assigning blame.
Let your Erie Insurance agent know that you've been in an accident as soon as possible, this will make it harder for them to say you had a pre-existing injury or damage to your vehicle.
Don't sign any legal documents if you're unsure of what you're signing. Seek an expert opinion from a lawyer if possible.
If you've been injured, don't tell your insurance agent or anyone else your opinion of what happened during the accident until you've had a chance to speak to an attorney.
Need Help Dealing with Erie Insurance?
To Erie Insurance, you are just a number in a file. Their goal is to pay you as little as possible. To maximize the value of your claim you should speak to qualified legal professional who will represent your best interests, not Erie Insurance's shareholders'.
---
The Erie Insurance Claims Process
The claims process with Erie is relatively straightforward and modernized, as with most of the large insurance companies. To file a claim against Erie, you should call 800-367-3743, which is staffed 24 hours a day. However, you should first tell your insurance company that you've been involved in an accident, and they will likely start the claims process against Erie on your behalf. Because Texas is an at-fault state, you can file a claim against Erie for accident-related property damage and medical expenses if the accident was not your fault.
After you receive a quote for the repair of the damage to your vehicle, we recommend you seek a second opinion if it's possible or if you doubt that you're getting a fair assessment.
If your vehicle only suffered minor damage and you were not injured, we recommend that you work with your own insurance company and follow their claims process. If you were injured, however, we recommend you speak to a lawyer to explain your options to you.
When dealing with Erie or another insurance company, be sure to get any agreement or discussion about your claim or your damages in writing, even if it's through a third party, such as your own insurance company. Communicate with your own insurance agent and adjuster by e-mail whenever possible.
---
Before you file a claim against Erie, consider gathering the following information:
Your insurance policy number, a copy of your policy, and the full name of the driver who hit you and their and insurance policy number, if it applies
A copy of the police report you were given at the time of your accident. If you don't have it, you can call the police department and request a copy
The names and contact information of any passengers that were in your car at the time of the accident, especially if they were injured
Evidence of the damage to your vehicle, such as pictures you took of your car after the accident. Before pictures are always useful to prove the damage occurred at the time of the accident.
The contact information of a trusted repair shop in your area
Documents related to the injuries you suffered as a result of the accident, including your initial hospital or doctor's visit
---
More about Erie Insurance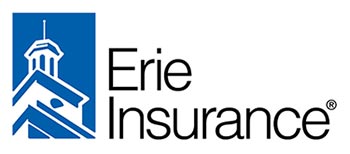 Erie operates in 12 states and the District of Columbia, including Illinois, Indiana, Kentucky, Maryland, North Carolina, Ohio, Pennsylvania, Tennessee, Virginia, West Virginia and Wisconsin.
Based just outside of Erie, Pennsylvania, the Erie Insurance Exchange was licensed as an automobile insurer in 1925. Today, it sells its products using a network of more than 2,000 independent agencies and more than 10,000 agents. Despite it's relatively small geographic footprint, Erie Insurance is ranked among the top 500 largest companies in the U.S.
---
Need Help with your Erie Insurance Claim?
For simple property damage claims resulting from minor accidents, we recommend that you let your insurance company mediate the claims process with Erie. However, in the case of a personal injury claim against Erie, we suggest you contact a trusted legal expert to help you evaluate your options.
---
How to contact the Erie Claims Department
Toll-Free Number: 800-367-3743
Hours: Toll-free number operational 24 hours a day, 7 days a week
Website: https://www.erieinsurance.com/ReportAClaim/default.aspx?
Email: None listed
Twitter: @erie_insurance
Corporate Headquarters:
Erie Branch Office
4950 West 23rd Street
Erie, PA 16506