Insights for Maximizing the Value of Your Liberty Mutual Insurance Claim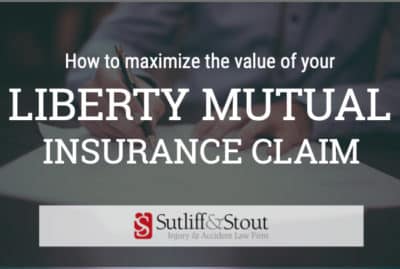 Liberty Mutual is one of many insurance companies you can file a claim with if you were involved in an accident. If you're here because you need to file an insurance claim with Liberty Mutual, you must understand that Liberty Mutual's goal is to pay you as little as possible. With $121.7 billion in consolidated assets and $37.6 billion in annual consolidated revenue, Liberty Mutual has endless legal resources and seasoned insurance adjusters working on its behalf.
In order to recover fair value for your accident or injury claim, it's essential that you be equipped with a plan for combating the tactics that insurance companies like Liberty Mutual use to pay you as little as possible. Read below to find out how you can stay protected.
Resources For Filing an Insurance Claim with Liberty Mutual
Important Things to do After Your Car Accident
Even if you don't choose to seek the help of an accident lawyer for your claim with Liberty Mutual, we recommend you take the following steps:
Keep copies of all of the documents related to your accident, including the accident police report, medical bills, and any other information that may help you in your case.
If you had passengers with you at the time of the accident, make sure their injuries are well documented, if they suffered any.
Don't sign any legal documents if you're unsure of what you're signing. Seek the help of a lawyer if possible.
Don't talk about who you think was at fault or other speculative details about the accident without anyone but your accident lawyer, if you choose to hire one.
Let your insurance agent or company know right away about the accident, so that they can't claim you had existing damages to your car or prior bodily injuries.
If there were any witnesses to the car accident, make sure you have their contact information as well.
Need Help Dealing with Liberty Mutual?
To Liberty Mutual, you are just a number in a file. Their goal is to pay you as little as possible. To maximize the value of your claim you should speak to qualified legal professional who will represent your best interests, not Liberty Mutual's shareholders'.
Need Help Dealing with Liberty Mutual?
To Liberty Mutual, you are just a number in a file. Their goal is to pay you as little as possible. To maximize the value of your claim you should speak to qualified legal professional who will represent your best interests, not Liberty Mutual's shareholders'.
When filing a claim with Liberty Mutual, make sure you have the following:
Your insurance policy number, or the name and insurance policy number of the at-fault driver
A copy of the police report from the accident. If you don't have it, you can call the police department and request a copy.
Contact information for any passengers that were involved in the car accident.
Documented evidence of all damages (pictures from your cell phone are OK)
The contact information for a trusted repair shop, if you would like to request an independent estimate
Details and documentation of any accident-related bodily injury, including your initial doctor or hospital visit, the results from that visit, and any other relevant information
---
Filing a Claim With Liberty Mutual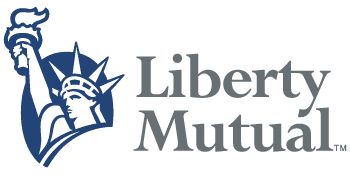 You can file a claim with Liberty Mutual a variety of ways, including through their website, which requires a login and password, with your smartphone, or over the phone with one of their agents. Even if you don't file your claim online, you can track the claims process online at any time if you sign up for their online service. To file by phone, call 1-844-525-2467.

Because Texas is an at-fault state, you can file a claim against Liberty Mutual to cover your accident-related property damage and medical expenses if the accident was not your fault. Usually, your insurance company will file against Liberty Mutual on your behalf, although it's likely you'll have to pay your deductible up front and wait for it to be reimbursed through your settlement.
If the only casualty of your accident was your vehicle, we recommend that you work with Liberty Mutual or your own insurance company to follow their claims process. Although we do suggest that you find a trusted repair shop near you to give you a second opinion whenever possible to ensure you're getting a fair assessment of the damages and the cost to repair your car.
If you suffered any bodily injuries as a result of the accident, especially if they are significant or long-lasting, we suggest you contact an attorney to make sure you're compensated fairly for your short and long-term recovery, as well as the potential loss of wages and other financial damages that may result.
When dealing with Liberty Mutual, make sure you document all of your discussions and agreements in writing, preferably through e-mail or Liberty Mutual's online claims system. Avoid coming to any sort of agreement over the phone or in person.
---
How to Contact the Liberty Mutual Claims Department
Toll-Free Number: 844-525-2467
Hours: Toll-free number operational 24 hours a day, 7 days a week
Website: https://www.libertymutual.com/claims-center/report-track-claims
Email: [email protected]
Twitter: @AskLiberty
Corporate Headquarters:
Liberty Mutual
175 Berkeley Street
Boston, MA 02116
---
Be Prepared When You File a Claim with Liberty Mutual:
It's important to be prepared before you file your Liberty Mutual claim. Here are the key items you need in order to be successful:

Have your insurance policy number on hand, and make sure you read through your insurance policy to get more familiar with your coverage.
If you were not at the at-fault driver, have the full name of the driver and their insurance information on hand.
Be ready to present evidence of the damage to your vehicle — it helps to have before and after photos.
Have the number of a trusted repair shop on hand as another option for your car repairs.
If you suffered an injury, try to call a lawyer before you file a claim to make sure you don't agree to a settlement that won't fully cover the cost of your treatment.
---
Liberty Mutual Insurance's History
Liberty Mutual was founded in 1912 in Boston, Massachusetts, the company's headquarters. It originated as an insurance company for state employees. In 1917, the company began offering full coverage for motor vehicles. In 2002, after decades of growth and becoming an international insurance and financial services company, Liberty Mutual changed to a mutual holding company, which proposed to give its policyholders a share of its dividends.
But no insurance company is without its controversies. In recent history, Liberty Mutual has done the following:

The 2012 Boston Globe story "Perspectives can change at Liberty Mutual" provides an inside look at Liberty Mutual's claims process, citing a case in which Liberty Mutual sued its own customer for filing a claim, and forced an award against Liberty Mutual.
Another 2012 Boston Globe story titled "Liberty Mutual: Your premiums, his premium office" details the lavish spending and executive bonus packages awarded to Liberty Mutual's CEO and other high-level officers. The article cites a $4.5 million office renovation for a new Liberty Mutual CEO.
In 2016, an AIG excess insurer urged a Texas federal judge to rule that a Liberty Mutual subsidiary should pay to resolve a personal injury suit stemming from a $34 million verdict, claiming that Liberty Mutual's subsidiary didn't settle the case within its policy limits.
---
Need Help With Your Liberty Mutual Claim?
For simple property damage claims resulting from minor accidents, we recommend you follow the standard Liberty Mutual claims process. However, in the case of a personal injury claim against Liberty Mutual, we suggest that you contact a trusted and top-rated Houston car accident lawyer to help you evaluate your options.
Insurance companies like Liberty Mutual have been built to protect their revenue at all costs and will use all of their available resources to investigate and find faults in your claim. Houston car accident attorneys will do all that they can to get you the maximum compensation you deserve. Contact the experts at Sutliff & Stout at 713-987-7111.
---