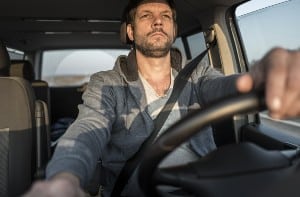 If you've ever driven for a long period of time, you're most likely a culprit of highway hypnosis. Highway hypnosis is a condition in which drivers become hypnotized by the road in front of them. Traffic lines, lack of other vehicles on the road, and various other factors have been linked to drivers who been found to have suffered from highway hypnosis. This condition causes drivers to enter a hypnotic-like state after driving for an extended time period, causing drivers to zone out. Highway hypnosis affects a driver's ability to safely respond to unexpected events on the road, making them more prone to getting into a car accident. Whether you are in a career that requires you to be on the road for long amounts of time or you are going on a long road trip, it's important to know the signs of highway hypnosis and strategies for prevention. Here are some important things to know about highway hypnosis.
We want to help you too.
Submit the short form below to get a free case review.
What to Know About Highway Hypnosis
Highway hypnosis can cause drivers to enter a trance-like state and zone out for both short distances and the entirety of a drive. Commonly confused with drowsy driving, highway hypnosis is a form of distracted driving that occurs when a lack of stimulants is present. Most drivers who experience highway hypnosis are on the road for long periods of time.
Highway hypnosis is an example of automaticity, or the ability to perform a task without engaging the mind with the details. When a task becomes repetitive, it can become so familiar that you're able to do it without thinking about it. In regard to driving, this automaticity or highway hypnosis can occur in drivers who commute long distances on a daily basis or professional truck drivers who spend extended periods on the road.
Where Is Highway Hypnosis Likely to Occur?
The type of road a driver is on can have a major impact on whether they experience highway hypnosis. For example, long stretches of highway with very few stimulants, such as stoplights or traffic, can cause the brain to enter a hypnotic state whereas roads with frequent lights or changes in the surrounding scenery can help to keep the brain alert.
Highway Hypnosis and Car Crashes
Since highway hypnosis can cause lapses in concentration, it makes drivers in this condition more prone to getting into a car accident. When parts of the brain aren't alert or aware, it can slow a driver's reaction to events on the road. This is especially true to truck drivers who are the most at-risk for experiencing highway hypnosis. For example, it's not uncommon for a truck driver to cause a crash and not remembered how it occurred.
What to do to Avoid Highway Hypnosis
If you are going to be driving for a long period of time, it's important to take steps to prevent highway hypnosis. To avoid falling prey to interstate hypnosis, there are a few things you can do. It's recommended that you take frequent breaks, do not drive during normal sleeping hours, and keep your eyes active. Some tips for preventing highway hypnosis include:
Take breaks while driving
Avoid driving late at night
Keep a cool temperature in your care to assist with alertness
Talk to any passengers in the car
Check your mirrors often
These are just a few tips for preventing highway hypnosis. If you have been in an accident because of another driver being in a hypnotic state, it's important to seek legal representation from an expert personal injury lawyer.
Contact the Lawyers at Sutliff & Stout for Assistance with Your Personal Injury Claim
If you have been involved in a car accident because of another driver's negligence, it's essential to seek legal counsel from a skilled personal injury lawyer. The best car accident lawyer will do all that they can to make sure you get the maximum compensation you deserve. At Sutliff & Stout, we understand the stress accompanied by car accidents and are dedicated to taking a personalized approach to every case. Our firm has been recognized as one of the top 3 personal injury law firms in Houston, and our team has helped thousands of individuals with their car accident claims.
If you are looking to discuss your car accident case with a Houston car accident lawyer, the team at Sutliff & Stout is here to help. Call us today at (713) 405-1263 or contact us online to discuss your injury or car accident claim.