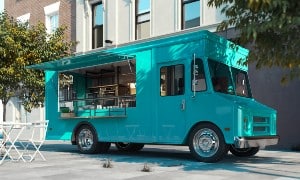 The food truck business in Texas is booming. In fact, this niche foodservice has become a $2 billion industry. Food trucks offer excellent options for entrepreneurs, as they are low-cost, offer flexibility, and can easily be relocated. Although food trucks must adhere to regulations, they can essentially be operated anywhere, offering business owners endless opportunities for exploring various areas. However, in Texas, food trucks are highly regulated. Food truck owners must pay over $25,000 in fees for permits and licenses and are required to meet 45 government requirements. Since these food venues are technically cars, some of these requirements pertain to driving.
Just like any other vehicle, food trucks can be involved in car accidents. In fact, their large size and blind spots can make them vulnerable to being involved in a crash. If you have been involved in an accident with a food truck, it's important to take essential steps to ensure you are best protected during the claims process. Working with a top Texas personal injury lawyer is the best way to ensure you properly navigate the claims process. Here is some important information to know about food truck accidents in Texas.
We want to help you too.
Submit the short form below to get a free case review.
Food Truck Car Accidents
Any vehicle can pose dangers on the road, and food trucks are no exception. There are a number of factors that could cause a food truck to get into an accident including:
Reduced maneuverability and blind spots. Just like other larger vehicles, food trucks are heavier and bigger than passenger vehicles. In fact, some food trucks can weigh upwards of 20,000 pounds. The size and weight of food trucks mean longer braking times, reduced maneuverability, and significant blind spots—all of which, can make them prone to accidents.
Their kitchen setup poses fire dangers. Food trucks have a full kitchen setup that is usually fueled by propane tanks. However, since these trucks operate on the road, these tanks have the potential to get jerked around, causing leaks and potential fire hazards.
Drivers are not typically experienced in operating large vehicles. Unlike truck drivers, who are professionally trained in operating large, heavy vehicles, many food truck drivers are inexperienced in operating trucks. Most food truck drivers aren't required to have a commercial driver's license and lack the skill required to operate a large vehicle. Additionally, many food truck drivers work long hours before driving, making them prone to drowsy driving.
These are just a couple of factors that could cause a food truck to be involved in a car accident. If you get in an accident with a food truck, it's important to know the essential steps to take after the accident. While it can be overwhelming at the moment, knowing what actions to take can ensure you are best protected in the claims process.
What to Do After a Car Accident with a Food Truck
Car accidents can be extremely unnerving experiences. However, after an accident takes place, you'll want to take certain steps to make sure you are legally protected. If you have injuries of any kind, calling for medical help should be done immediately. Even if you don't have any obvious injuries, it's a good idea to seek medical care after the accident, as some conditions have a delayed onset. Be sure to document all your trips to the doctor and keep copies of your bills.
In addition to seeking medical care and documenting your medical bills, it's also important to take certain actions at the scene. If you can, be sure to take photos of damages to your vehicle and any other vehicles involved in the crash. Additionally, don't leave the scene without getting the driver's contact and insurance information.
Contact the Lawyers at Sutliff & Stout
If you have been involved in a car accident because of a food truck driver's negligence, it's essential to seek legal counsel from a top accident lawyer from Sutliff & Stout. Our Houston car accident lawyers understand the stress accompanied by car accidents and are dedicated to taking a personalized approach to every case. Our firm has been recognized as one of the top 3 personal injury law firms in Houston, and our team has helped thousands of individuals with their car accident claims.
If you are looking to discuss your car accident case with an expert car accident attorney, the team at Sutliff & Stout is here to help. Call us today at (713) 405-1263 or contact us online to discuss your injury or car accident claim.