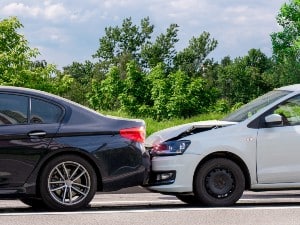 Just like adults, children and minors can be found guilty of negligence, recklessness, and maliciousness in car accidents. If you were involved in a car accident caused by a minor, you may be able to hold them accountable. Additionally, in some scenarios, you may be able to make a case against the minor's parents. If you have been involved in a car accident as a result of a minor's negligence, it's essential to take legal action. Working with a skilled personal injury lawyer is the best way to ensure your rights are protected. Here is some helpful information on car accidents involving minors in Texas.
We want to help you too.
Submit the short form below to get a free case review.
Filing a Case Against a Minor
In Texas, you can bring a cause of action against any person who negligently, carelessly, recklessly, or intentionally caused an accident—including minors. This means that if a minor caused a car accident you were involved in due to distracted driving behaviors, you could file a case against them to recover your damages. Additionally, Texas' parental responsibility law allows individuals to go after a minor's parents. In car accidents, this usually means filing a claim against the parent's insurance company, as most minors have auto insurance through their parents.
However, in some situations, you can file a lawsuit against the minor directly. Most commonly, this occurs in instances where the minor's parents do not have insurance that covers the minor. In these scenarios, you can go to court and request a legal judgment on the amount of money the minor owes you. When the minor turns 18, they will be required to pay you the decided amount. It is important to note that pursuing legal action against a minor can be a complicated and long ordeal, which is why it's best to do so with the help of a Houston car accident attorney.
What to Know About Parental Responsibility Laws in Texas
In Texas, parental responsibility laws allow you to file a claim against the parents of the child who caused your accident. The law states that a parent or person responsible for the child will be liable for any property damages the child causes in certain scenarios. These circumstances include:
The child was found negligent in the car accident. If the child was found negligent in their conduct, their parents could be held liable—especially if the child's negligence traces back to the negligence of the parent.
The child acted in a willful or malicious manner. If the child who caused the accident is between the ages of 10-18 and your lawyer can prove their actions were willful or malicious, your lawyer can pursue compensation from their parents directly.
If you choose to pursue compensation by asserting the minor acted in a willful or malicious manner, the maximum amount you could recover in damages is $25,000. Pursuing compensation in accidents that involve minors can be a complicated process to navigate. Working with a skilled personal injury lawyer is the best way to understand liability and parental liability and determine the best strategy specific to your situation.
Contact the Lawyers at Sutliff & Stout for Assistance with Your Personal Injury Claim
If you have been involved in a car accident because of a minor's negligence, it's essential to seek legal counsel from an expert Houston car accident lawyer. At Sutliff & Stout, we understand the stress accompanied by car accidents and are dedicated to taking a personalized approach to every case. Our firm has been recognized as one of the top 3 personal injury law firms in Houston, and our team has helped thousands of individuals with their car accident claims.
If you are looking to discuss your car accident case with an accident lawyer, the team at Sutliff & Stout is here to help. Call us today at (713) 405-1263 or contact us online to discuss your injury or car accident claim.