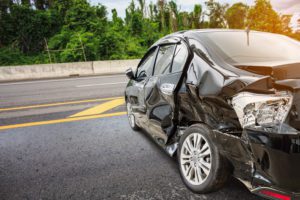 In most car accidents, the fault of the accident usually lies with one party or driver. Most commonly, car accidents are caused by individuals driving carelessly or recklessly. Being the victim of another person's driving can be extremely frustrating. In some circumstances, the crash may be life changing. If you need help handling a car accident that wasn't your fault, you should work with an expert Houston car accident lawyer. Here are some tips on handling an accident in which another car caused you to crash.
How to Handle an Accident in Which Another Car Caused You to Crash
Car accidents can arise from a variety of scenarios. In some instances, a reckless third car may cause you to hit another car. For example, on three-lane roads, if a car recklessly switches into your lane, you may instinctively switch lanes and hit another car. These situations can be complicated, as it can be challenging to prove that the crash wasn't entirely your fault. If another vehicle caused you to hit another car, here are some important steps to take after the accident:
Call the police to ensure you get an official report of the accident
Talk to the other driver who caused you to hit the other vehicle and be sure to get their insurance and contact information.
If you can, collect witness statements. In these kinds of accidents, witness statements are essential for proving you were not fully at fault.
Navigating the aftermath of a car accident can be stressful, which is why it's a good idea to work with an experienced attorney. A skilled attorney can ensure you take the necessary steps to be protected should you choose to pursue legal action.
We want to help you too.
Submit the short form below to get a free case review.
No-Contact Car Accidents in Texas
No-contact car accidents include situations in which a car caused you to crash without ever touching you, such as the scenario described above. The most common no-contact car accidents are situations in which a driver swerved to avoid someone moving into their lane and as a result, hit another vehicle. In other words, the driver made no contact with the vehicle that caused the crash.
Proving Liability in No-Contact Car Accidents
Proving liability in no-contact car accidents can be difficult. Working with an attorney is the best chance you have at proving another driver was liable for your crash. Since it can be challenging to prove liability in no-contact car accidents, it is extremely beneficial to have witness statements. Typically, witness statements cannot be from a family member or friend who was in the car with you. Instead, the statement must usually be from a third party.
Board-Certified Houston Auto Accident Lawyers on Your Side
Getting into a no-contact car accident can be a frustrating experience to navigate. The nature of the accident can make it difficult to prove liability. Working with a skilled, trusted lawyer is the best way to minimize the stress of the claims process and ensure you receive a favorable outcome. At Sutliff & Stout, we understand the stress of navigating the aftermath of a car accident and are dedicated to taking a personalized approach to every case. Our firm has been recognized as one of the top 3 personal injury law firms in Houston and our team has helped thousands of individuals with their car accident claims.
If you are looking to discuss your car accident case with a personal injury lawyer, the Board-Certified attorneys with Sutliff & Stout can help you navigate your claim. Call us today at (713) 405-1263 or contact us for a free consultation.
.