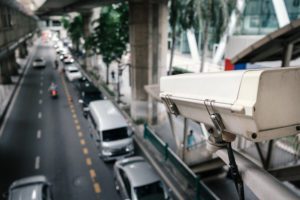 If you were in a car accident in Texas that was another driver's fault, proving their negligence is vital to securing compensation. Evidence may come in many forms, including photos, witness statements, and police reports. However, another piece of evidence that might aid your claim is surveillance footage. Obtaining this evidence might be challenging, so you may want to hire a Houston car accident attorney for assistance. In addition to reviewing and analyzing evidence, they can also interview witnesses and negotiate with insurers. Ultimately, having an attorney on your side will be beneficial.
How Often Do Car Accidents Occur Near Surveillance Cameras in Texas?
The Federal Highway Administration reports that more than 50% of car accidents occur at or near intersections. That means there may be some form of surveillance footage available to help determine liability at least half the time. However, not all video camera footage will come from traffic cameras. Therefore, it is vital to determine who owns and operates the camera, so you know who to contact.
Examples of potential sources of traffic camera video footage include:
Texas Department of Transportation (TxDOT)
Local municipalities
Toll road authorities
Private businesses
Property owners
Drivers with a dashboard camera
Private homes with security cameras
Obtaining the video evidence can be complex, so contacting a Houston car accident lawyer may be your best chance at securing footage.
We want to help you too.
Submit the short form below to get a free case review.
How Do I Obtain Traffic Recordings for My Case?
Since different entities might own and control the cameras that recorded your car accident, securing the footage can be challenging. For example, a public entity might own the camera. Conversely, a private company or homeowner's security camera recorded the crash.
Each entity will have different procedures and regulations they must follow when releasing the footage. While you can simply ask for a copy of the recording, most companies will refuse to release any security footage unless a court requires them. Therefore, filing a subpoena may be the only way to review the footage. Remember, filing a subpoena is a complex legal process that has strict deadlines. One misinterpretation of instructions or missing a deadline may prevent you from using the evidence in court.
Your injury attorney can also help secure video recordings from a private business or individual. Again, it might be challenging to convince a private entity to release the footage, but with some legal work, your attorney may secure the footage.
How Long Are Traffic Accident Recordings Available?
Time is limited after an accident. Entities such as TxDOT, local municipalities, and toll road authorities only keep video surveillance footage for so long. Additionally, private businesses and homeowners with security cameras often only keep footage until the device's memory is full. That is why you must take swift action to get a copy before it is too late.
Unfortunately, many accident victims make the mistake of waiting until their injuries heal to pursue a claim and collect evidence. Remember, you only have two years from the accident date to pursue a claim. If you wait until your injuries heal, you run the risk of missing the window to file a lawsuit. Additionally, waiting to collect evidence may result in video evidence being erased or witnesses forgetting accident details. Contacting a Houston car accident attorney is the most straightforward way to secure evidence and file a claim on time.
Contact the Car Accident Attorneys at Sutliff & Stout
If you were in a car accident in Houston, contact the expert injury attorneys at Sutliff & Stout. We can launch a thorough investigation into the accident and look for evidence that might pinpoint liability to the other driver. We can also handle other day-to-day aspects of your case, such as filing subpoenas, interviewing witnesses, and negotiating with insurers while you focus on recovery. To learn more about our services and how we can help, call (713) 987-7111 or complete our online contact form to schedule a free consultation.