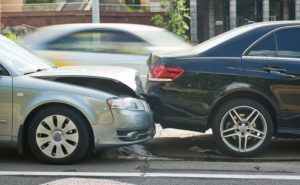 A collision with a drunk driver can turn your world upside down. You might be suffering from severe injuries, such as spinal cord injuries, head injuries, or broken bones. In more tragic cases, the driver or a passenger may die from a drunk driving accident. Additionally, the cost to repair your vehicle may be hundreds of thousands of dollars. While no amount of money can make up for the psychological and physical damage left behind from a crash, Texas personal injury laws allow you to pursue a claim against a negligent driver.
If you are not familiar with the law, proving negligence may be difficult. It may also be complex to file a claim on your own while you recover from any injuries. Instead, turn to the Houston car accident attorneys at Sutliff & Stout. They can handle your case, gather evidence, and negotiate with insurers while you recover.
We want to help you too.
Submit the short form below to get a free case review.
How Much Is My Drunk Accident Claim Worth in Texas?
Accident victims must know that there is no average settlement for a drunk driving accident claim in Texas. If you come across an attorney or law firm claiming they can secure a specific amount, it may be best to find different legal representation. In reality, the potential value of your claim depends on various factors, including:
Extent of your injuries
Length of recovery
Current and future medical expenses
Time away from work
Emotional trauma caused by the accident
Since no two accidents are ever the same, it is difficult to say how much your claim is worth. Only after conducting a thorough investigation into the accident and reviewing your losses can an expert Houston car accident lawyer estimate how much your claim may be worth.
What Compensation May I Receive for a Drunk Driving Accident?
Again, the compensation you receive for a drunk driving accident is dependent on various factors. However, you must first remember that you are not guaranteed a settlement just for sustaining injuries in an accident. To obtain financial compensation, you must prove that the other driver was negligent. If the driver was drunk, it might be easier to prove negligence since driving under the influence is illegal in Texas.
If you can prove negligence, your attorney might be able to recover the following losses:
Current and future medical expenses
Property damage
In some rare cases, a court may award you punitive damages. Judges award these damages when the defendant acted in a highly reckless manner. These damages are also used to deter similar behavior from others in the future.
Contact the Car Accident Attorneys at Sutliff & Stout Today
If a drunk driver hit you in Houston, contact the car accident attorneys at Sutliff & Stout today. Our accident lawyers have years of experience handling car accident cases, so you can be confident that we will do everything possible to reach a favorable outcome.
However, you must remember that Texas only gives accident victims two years from the accident date to file a claim. Thus, the sooner you contact us, the better. To schedule a free consultation with an experienced Houston car accident attorney, call (713) 987-7111 or complete our online contact form.