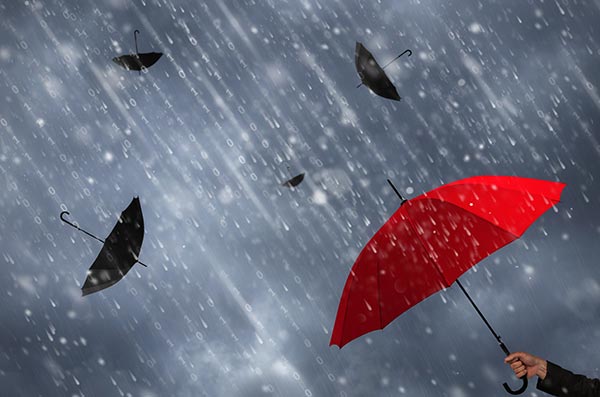 Personal injury protection, or PIP insurance, can be a life-saver if you're injured in a car accident.
Texas Law on PIP Insurance Coverage
Under Texas law, personal injury protection coverage must be offered in all auto insurance policies. The only time you don't have PIP is if you specifically deny PIP coverage in writing when you buy your policy. This is not recommended.
PIP coverage is defined as "no-fault coverage," which means regardless if you were the at-fault driver or the accident was someone else's fault, you are entitled to PIP benefits to help you pay for your medical and other expenses. PIP covers the cost of your medical treatment, 80 percent of your lost wages due to your injuries, and the cost of finding someone to help care for an injured person.
If you were injured and you are not an income producer or wage earner, you can also make a PIP claim to reimburse the expenses of the essential services that you would regularly provide to your family or household. A legal expert can help you determine what services are covered under this policy.
The Texas state minimum for PIP coverage is $2,500, but it's highly advisable that if you can afford it, you buy additional PIP coverage. If you currently lack PIP coverage, you can add such coverage at any time by signing a form indicating that you want PIP coverage and by paying a little extra for your coverage.
PIP Coverage is designed to help with  your medical treatment and other expenses
Personal injury protection coverage can be used to help pay for 100 percent of your medical related expenses. This includes the cost of the ambulance or other medical emergency transportation, your hospital visit, medical, surgical, X-ray, dental, and bloodwork services, subsequent nursing or rehabilitation services and also funeral services.
Be sure to keep written documentation of the services you receive to ensure that they are associated with your car accident for prompt payment.
There are some cases in which insurance companies have denied PIP claims for medical expenses, in particular when the insurance company feels that a medical professional has charged an unreasonably high rate for a service or procedure. In this case, the insurance company may want to reduce what they pay under PIP by what they think is the actual cost of the service or procedure.
They may determine the "actual cost" unfairly, such as by determining the average cost of that procedure based on what they accept under contract from health insurance companies, which are different rates.
PIP Coverage also covers the passengers in your car
PIP coverage is available to you, the listed drivers on your auto insurance policy, any passengers of your vehicle at the time of the collision, and members of your household, as they're defined by your individual policy.
PIP coverage limits apply individually to all of the people covered on your policy, meaning that if three people were in your car at the time of the collision, they can all make a PIP claim against  your policy.
If you were a passenger in an auto accident, you can also collect on more than one PIP policy. For example, you can collect the PIP benefits from your own insurance policy and also collect benefits from the PIP policy of the driver, assuming the driver has PIP coverage.
The coverage from these two policies will be added together to help you cover the cost of your injuries or lost wages. This can be very useful if your claim is in excess of what's covered under just one PIP policy, but is not necessary or allowed if your claim is sufficient to be covered by only one PIP policy, meaning you can't double dip.
Submit your PIP claim in a timely manner
PIP will cover your expenses up to a certain amount of time after the collision, often times two or three years depending on what your policy states. In many accidents, some procedures and other follow-up medical treatment can occur much later after the date of the accident. It's important you save your medical bills related to the accident.
It's advisable that before the time limit expires, you review your expenses related to the accident and determine if there is anything that should be reimbursed under your PIP coverage. Any expenses related to your car accident after the allotted time will not be eligible to be covered by PIP. Additionally, you have only four years to sue your insurance company to enforce its contract after it refuses to pay a PIP claim.
PIP benefits can be used up quickly, so use them wisely
Be careful who you assign rights to, because some medical providers may try to bill your PIP coverage to cover the full cost of treatment, before that treatment can be negotiated to a lower amount. To make your PIP benefits go further, consult with a legal professional so they can determine how to best assign your insurance benefits to maximize your claim.
Texas automobile insurers are also starting to offer medical payments coverage in lieu of PIP. This is essentially is the same type of coverage, but it only applies to medical bills and funeral bills, and does not cover the cost of lost wages or the cost finding someone to help care for an injured person.