Tips for Maximizing Your Progressive Insurance Claim Settlement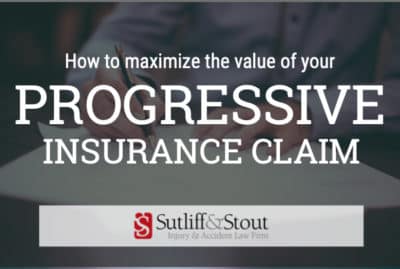 Progressive is one of the largest insurers in the United States, thanks to the beloved Flo as seen on TV. While their reputation precedes them, filing a claim against Progressive can turn into a difficult task car accident victims shouldn't have to deal with.
Like many other large national insurance companies, Progressive is built on a model to build profit, and that often means doing everything they can to avoid paying out a fair compensation.
In order to recover fair value for your accident or injury claim, it's essential that you be equipped with a plan for combating the tactics that insurance companies like Progressive use to pay you as little as possible.
Resources For Filing a Progressive Insurance Claim
Key Steps to Take After an Accident
Before you file a claim with Progressive, it's important you take the necessary steps to ensure that you receive the best compensation possible after your car accident.
Document the full extent of your bodily injuries, and advise any passengers in the car with you to do the same. Sometimes injuries, such as back and neck pain, don't show up until several days after your accident. Don't let them go untreated. See a doctor as soon as you can and make sure you get a proper diagnosis and treatment evaluation. If you're in doubt about your injuries, it can help to call a professional and trusted lawyer to walk you through the process.
Keep the police report that documents the car accident, even if the car accident was relatively minor.
If you haven't already let your insurance company know that you've been in accident, let them know right away.
Don't sign any documents yet, especially if you've suffered a personal injury. The only documents you should sign are any given to you by the police or another law enforcement agency.
With the car accident fresh in your mind, make notes about what happened. Record things like the time of the accident, the driving and weather conditions, the amount of traffic, any witnesses that may have seen the accident, and the way the driver was behaving at the time of the accident.
Keep your thoughts on the accident to yourself; don't mention anything yet about what or who you think may have caused the accident. Reserve these conversations for you and your lawyer.
Need Help Dealing with Progressive?
To Progressive, you are just a number in a file. Their goal is to pay you as little as possible. To maximize the value of your claim you should speak to qualified legal professional who will represent your best interests, not Progressive's shareholders'.
---
How Do I File a Claim with Progressive?
The Progressive claims system is like other big insurance companies. If Progressive is your auto insurance company, you can file a claim with Progressive in a variety of different ways. Chances are if you called your insurance agent at the time of your accident, they will have instructed you about how to get the claims process started.
However, if you haven't spoken to a Progressive agent, you can file a claim with Progressive by email, phone, mobile app, or website. By filing a claim online, you can also check the status of your claim at any time or upload or view documents relevant to the claim process. To file a claim, make sure you have your police report in hand.
We recommend that:
If you were in a minor accident with damage only to your vehicle, that you follow Progressive's claims procedures. Be sure to get a second opinion, if you can, on the cost it will take to fix your car. You can do so by going to a trusted auto repair shop, and it's your right to do so. This will ensure you're being quoted fairly to get your vehicle back in good shape.
We also advise that you use Progressive's online claim system whenever possible. Their online system will allow you to check the status of your claim on the fly, it will allow you to upload documents and see existing documents, talk to an agent, and navigate other claim options.
If you are filing a claim against Progressive as the insurer of the at-fault-driver, it's up to your insurance company or up to you as an individual to file a claim against Progressive. If the accident wasn't your fault, Progressive should pay you for the cost of your property damage. Because Texas is an at-fault state, you can file a claim with Progressive for any accident-related property damage and medical expenses if you were not at fault.
However, keep in mind that if significant medical expenses are involved in your claim, dealing with Progressive will be much more tedious and sometimes difficult. We recommend that in this case, you seek out a legal expert to look at your claim to ensure you're going to get fair compensation for your injuries and resulting damages. These types of cases are where insurance companies lose money, and they'll often do everything they can to avoid paying you fairly.
If you were not at fault but you go ahead and file against your own insurance because you are tired of getting the run around with the at-fault insurer, you may be required to pay your deductible. However, your insurance company will try to subrogate against the at-fault insurance company (essentially your company will make a claim on your behalf) and if your company is able to recover what they paid they will also get you your deductible back.
---
What Do I Need to File a Claim with Progressive?
When you file a claim with Progressive, it's good to have the following information on hand:
Your insurance policy number and if applicable, the full name of the driver who hit you and his or her insurance policy number.
A copy of the police report you received from your accident. If you don't have it, you can call the police department and request a copy that you can pick up at a local police department.
The names and contact information of any passengers that were in your car at the time of the accident, especially if they suffered any injuries.
Evidence of the damage to your vehicle, such as pictures you took of your car after the accident.
The contact information of a trusted repair shop in your area for a damage estimate.
Documentation of any accident-related injuries you suffered, including your initial doctor or hospital visit, the results from that visit, and any other relevant follow-up care or information.
---
How to Contact Progressive
Toll-Free Number: 1-800-274-4499
Hours: Toll-free number operational 24 hours a day, 7 days a week
Website: https://www.progressive.com/claims/
Email: [email protected]
Twitter: @ask_progressive
Corporate Headquarters:
Progressive Insurance
6300 Wilson Mills Rd.
Mayfield Village, Ohio 44143
---
Progressive's History
Progressive is one of the largest car insurance companies in the nation and covers hundreds of thousands of drivers in Texas. Founded in 1937, the company's headquarters are in Mayfield Village, Ohio.
In 1956, the company refocused its efforts on insuring "risky drivers," a move that grew its written premiums to a $20 billion in 2016. Its current marketing strategy is being more innovative than other companies by expanding its accessibility online, through smartphones, and developing a rating system that allows people to compare their rates and the rates of its competitors. Progressive prides itself for being transparent about now always having the lowest rate.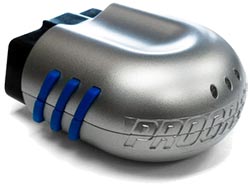 Progressive also offers its customers "Snapshot," a tool that allows its customers to record their driving data using a plug-in device and send it to Progressive for an analysis to potentially lower their rates. For drivers who drive less and at safe times during the day, the Snapshot tool is reported to help lower the cost of premiums for its users.
Along with State Farm, GEICO, Allstate, Nationwide, Farmers, and USAA, Progressive is one of the biggest insurance companies in the U.S. and has vast legal and financial resources. As one of the big guys, it's also known to have tried to cheat its customers of their fair compensation. Some of Progressive's latest controversies include:
It's clear that despite Progressive's "feel-good" and upbeat message used to attract new customers, it's still very capable of wronging its customers and others who file claims against it. That's why it's often better to have legal experts on your side that know how to deal with Progressive's claims practices and standards.
---
Need Help with your Progressive Claim?
For simple property damage claims resulting from minor accidents, we recommend that you follow the regular property damage claim process and use the tools offered by Progressive to file your claim.
To Progressive, you are just a number in a file. Their goal is to pay you as little as possible. To maximize the value of your claim you should speak to qualified legal professional who will represent your best interests, not Progressive's shareholders'.
In the case of a personal injury claim with Progressive, we suggest that you contact a top-rated personal injury lawyer about your claim to ensure you're fairly represented. Insurance companies like Progressive will do everything they can to protect their financial assets, and your claim may not be any different. Make sure your rights are protected by contacting the legal experts at Sutliff & Stout. The best car accident lawyer will conduct interviews, navigate legal documents, and reach the best settlement for your case. Call the car accident lawyers at Sutliff & Stout today at 713-987-7111.
---