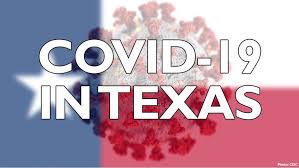 Localities all across Texas have now issued Stay-At-Home or Shelter-In-Place Orders. While the names are different, the effect is the same. To find out what is or isn't allowed, you should check each Order for its own specifics. However, no matter the locality, there are broad similarities they share.
Why Is An Order Needed?
As the number of cases goes up exponentially, we are trying our best to "flatten the curve". In order to protect the public from the COVID-19 health threat, local governments found it necessary to issue these orders to slow down the spread of disease.
Common Features of These Orders
In general, the Orders require people to stay at home unless their work is considered "essential" or critical". They also require nonessential businesses to close or have employees work from home. The list of what is considered essential or critical varies from locality to locality, but in general, grocery stores, pharmacies, gas stations, laundromats, hardware stores, and daycares will continue to operate. Restaurants may also stay open if they provide takeout or delivery – dine-in continues to be prohibited.[1]
Many of these orders also prohibit public and private gatherings outside a single household or home. People should be able to continue attending regular doctor's appointments but call first to see if you are unsure of whether your visit has been cancelled or not. If you are providing necessary care for someone else or a pet, you should be able to continue that practice even if they are not in your household. The orders also generally allow for people to exercise outside while continuing to practice social distancing. However, if is found that people are gathering in large groups at certain outdoor facilities, they may end up closed as well so check first before you head to your local park, trail, or beach.[2]
The penalties for violating these orders depends on the locality. They usually involve a fine and/or jail time.
Texas Localities That Have Enacted An Order
If you aren't sure of whether your city or county has an Order in place, you should check both your city and your county's website and social media accounts. Here is a list of known Orders in place in Texas[3]; however, as more and more cities and counties follow suit, the list may become out of date so it's best to do your own search to find the answer.
Stay-at-home order issued (17 counties)
Bell County
Bexar County (San Antonio)
Brazos County
Cameron County
Collin County
Dallas County (Dallas)
Denton County
El Paso County
Galveston County
Harris County (Houston)
Hidalgo County
Hunt County
Lampasas County
McLennan County (Waco)
Rockwall County
Tarrant County (Fort Worth)
Travis County (Austin)
Williamson County
---
[1] https://www.nbcnews.com/news/us-news/what-are-limits-stay-home-orders-n1165391
[2] https://www.fox26houston.com/news/city-of-galveston-closes-beach-park-public-service-amenities
[3] https://www.kxan.com/news/coronavirus/heres-which-texas-cities-and-counties-have-issued-stay-at-home-orders/