Insights for Maximizing the Value of Your USAA Insurance Claim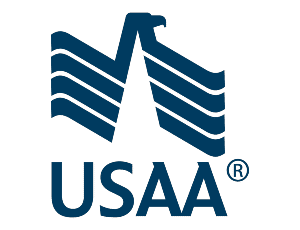 If you've served in the U.S. military or you're a family member of someone who served in the military, you have the option of using the United Services Automobile Association (USAA) as your insurance provider.
If you've been involved in a car accident in Texas, you will have to file a claim with the at-fault insurance company or your own insurance company. This is how you'll recover compensation for your damages.
It's important to note that insurance companies are not on your side. Contact a Houston car accident lawyer to help stay protected.
Resources For Filing an USAA Insurance Claim
Important Things to Do before Filing a USAA Claim
As you begin to navigate your auto insurance claim process with USAA, it's important that you follow a few good practices to ensure you have a timely and successful claim. We recommend the following tips:
Properly document your bodily injuries that you suffered in the accident. This includes those that don't show up until several days or even weeks after the accident. If you are injured or in pain, see a doctor right away. If you don't get treated, the insurance company will try to say that you were not really hurt, or blame your injury on age.
Make sure you get a police report that documents the car accident, even if it was minor as a fender bender.
Let your insurance company know that you've been in accident right away, no matter the severity of the accident. If you haven't already done so, do this now.
Don't sign any documents, especially legal documents, unless you're required to do so by police or another law enforcement agency.
While you still remember more details, make notes about your car accident, including the time, driving conditions, amount of traffic on the road, what the weather was like, potential witnesses or other drivers who may have seen the crash or who stopped to help, driver conduct, etc. Put those notes in a safe place for later, it may come in handy if you take your case to trial.
Don't give your opinion about the cause of the accident or your thoughts about the accident to anyone except your accident lawyer.
How to File a Claim with USAA
Like other large national insurance companies, you can file a claim with USAA a few different ways, including by contacting your local USAA agent, if you have one, and filing a claim with them directly.
However, if you don't have a local agent or haven't spoken to a USAA representative yet, you can file a claim with USAA using their mobile app, by email, phone, or by using their online claims system. You'll need your police report in hand to start the claims process.
If you want to use USAA's online claims system, you'll need to be registered with an online username, which you can easily do with your policy information to get started. By filing a claim online, you can also check on the status of your claim at any time or upload or view documents relevant to your claim as the claim process moves forward.
If you were involved in a car accident that wasn't your fault and the other driver's insurance company is USAA, it's up to you or your auto insurance company to help you file a claim against them. For claims-related inquiries of this nature, you can call USAA at 210-531-USAA. If the at-fault driver's insurance company is USAA, their policy should help you pay for the cost of your property damage and often your medical expenses, too. Because Texas is an at-fault state, you can file a claim with USAA for any accident-related property damage and medical expenses if you were not at fault.
However, you may still have to pay your deductible to your own insurance company until you can be reimbursed for it by USAA, but it's important to stay on top of if to make sure you are being fairly represented by your own insurance company. If your insurance company can't get the cost of your deductible back, you have the option of doing it on your own by filing your own claim against USAA.
When you file a claim with USAA, it's important to have the following information ready:
Your own insurance policy number, or the full name and insurance policy number of the at-fault driver
A copy of the police report you received from your accident. If you don't have it, you can call the police department and request a copy of it at any time
The names and contact information of any passengers that were in your car at the time of the accident, especially if they were injured
Documented evidence of the damage to your vehicle (pictures from your cell phone are OK, just make sure they're clear)
The contact information of a trusted repair shop in your area for a second opinion of your damage estimate, if you choose to get one
Documentation of any accident-related bodily injuries you may have suffered, including your initial doctor or hospital visit, the results from that visit, and any other relevant information
How to Contact the USAA Claims Department
Toll-Free Number: 1-800-531-8722
Hours: Toll-free number operational 24 hours a day, 7 days a week
Website: https://www.usaa.com/inet/wc/insurance-file-claims-auto-property
Email: Unlisted
Twitter: @USAA_Help
Corporate Headquarters:
USAA
P.O. Box 659464
San Antonio, TX 78265
The History of USAA
Based in Texas, USAA is a Fortune-500 company that offers insurance and banking and investing services to people and families that serve or have served in the United States Armed Forces. With its headquarters in San Antonio, the USAA has the largest single-occupancy office building in the world, an office complex bigger than even the United States Pentagon.
USAA was founded in 1922 by a group of U.S. Army officers who thought they weren't getting fair premiums due to the stigma that servicemen were considered "high-risk." Since its creation, USAA has serviced roughly 11.4 million members across the country and is one of the most popular insurance services for active and retired military families.
USAA markets its services to members of the U.S. military and tailors its insurance plans, rates, and premiums to military families, many of whom are often on the move across the U.S. or internationally. USAA doesn't operate as a corporation, but is instead an "inter-insurance" exchange, established under the Texas Insurance Code. Despite this difference, it still operates very similar to other insurance companies when it comes to the claims process.
But because there are no USAA shareholders, USAA profits are retained for financial strength or returned to its members. For example, in 2015 USAA returned $1.6 billion to its members. Because of this and its commitment to U.S. military servicemen and women, USAA has consistently been ranked among the best for customer service satisfaction. Zogby international rated USAA No. 1 in customer service in a recent survey of 145 American companies.
What You Can Expect Dealing with USAA
While every USAA location, insurance agent, and adjuster is different, USAA generally focuses on the merits of each claim before reaching a settlement offer with its clients for property damage or bodily injury.
With a strong stated personal commitment to its clients and providing "niche" services to the members of the U.S. military and their families, many USAA members report that they have had positive experiences dealing with USAA when filing their claims. Regardless of popular opinion, however, every claim is different, and this is why it can be especially helpful to have legal experts on your side that know how to deal with USAA practices and standards.
Getting Help With Your USAA Claim
For simple property damage claims resulting from minor accidents, we recommend that you follow the regular property damage claim process and use the tools provided by USAA to document your accident, file your claim, and get a second opinion from a trusted auto repair specialist to ensure you're getting a fair value of the repair or your totaled vehicle.
In the case of bodily injury claims, we suggest conferring with top-rated Houston car accident lawyers about your claim. Insurance companies like USAA have a duty to protect their financial position in the market and return money to their clients when they can. The best car accident lawyer will fight for you every step of the way to make sure that doesn't happen. Don't settle for less than you deserve- contact Sutliff & Stout Law Firm today.