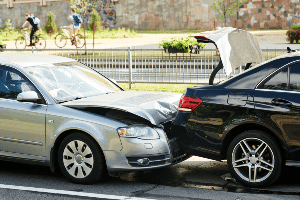 While the COVID-19 pandemic has emptied highways in Texas, it has not stopped drivers from speeding. The Houston Chronicle reported that the State of Texas has seen a surge in speed-related accidents, resulting in a high number of fatalities and injuries.
Applying traffic data analytics from the Texas Department of Transportation (TxDOT), the Chronicle stated that fatal car accidents have decreased by 40 percent between March and May compared to data from the corresponding months in 2019. In the Houston area specifically, car accidents have decreased by 19 percent. However, the amount of fatal speed-related accidents has jumped to around 13 percent.
Texas Speed Limit Laws
According to Texas Transportation Code 545.351, motorists must operate at a speed that is safe for road conditions and:
"shall control the speed of the vehicle as necessary to avoid colliding with another person or vehicle that is on or entering the highway in compliance with law and the duty of each person to use due care."
This is called a prima facie speed limit, where you are required to follow the speed unless driving conditions require slower speeds. For example, if the speed limit is 50 but it is raining heavily, then you can slow down to ensure the safety of those on the road.
In addition, Texas roadways have some of the nation's fastest speed limits. General speed guidelines in Texas include:
Street in an urban area: 30 mph
Alley in an urban area: 15 mph
State highway outside urban area: 70 mph and 65 mph at night
Other highway outside urban area: 60 mph and 55 mph at night
While the maximum here is 70 mph, motorists can operate at a speed of 75 mph, 80 mph, or 85 mph on highways that are designed for a higher speed. For instance, State Highway 130 sets a speed limit of 85 mph.
We want to help you too.
Submit the short form below to get a free case review.
Why is Speeding Dangerous?
When motorists drive at an unnecessary and aggressive speed, it endangers the lives of everyone. Approximately 13,000 people die every year in speed-related car accidents, and thousands of others sustain catastrophic and debilitating injuries. Those who speed have a greater potential for losing control of their vehicles and have a harder time stopping or making quick judgement calls behind the wheel. The faster a vehicle is moving, the higher the force of impact will be, resulting in devastating consequences for not only passenger vehicles but also cyclists and pedestrians.
How to Drive Safely Around Speeding Drivers in Texas
Unfortunately, even if you follow the law, you can't control what others do. You can only be proactive and learn the best ways to keep yourself safe when another motorists speed. While restrictions lift in the state of Texas, remain alert and defensive behind the wheel. If you encounter speeders on the roadways, some steps you can take include:
Avoid driving in the left lane
Move over to let motorists pass
Keep a safe distance from other vehicles
Steer clear of tailgaters
Don't engage with aggressive drivers; call 911
Contact Texas's Trusted Personal Injury Attorneys Today
If you or a loved one has suffered a traumatic car accident, contact the Texas personal injury attorneys at Sutliff & Stout. Our attorneys are Board Certified by the Texas Board of Legal Specification with years of experience helping accident victims secure the full monetary restoration they deserve.
You and your family need a team on your side that is willing to protect your rights, no matter what. Here at Sutliff & Stout, we have the resources and knowledge to accurately evaluate your case in order to effectively represent you. Reach out to a passionate attorney at Sutliff & Stout to fortify your financial freedom and mental wellbeing. Schedule a free consultation by calling (713) 987-7111 or completing our contact form.