Given the sprawling landscape that makes up the Lone Star state, the Texas Highway System and Texas High Freight Network are critical pieces of infrastructure. However, anyone traveling along these roads will tell you that they are extremely dangerous.
According to a report published by Texas Monthly, 62% of all accidents in the state occurred on highways and interstates. The study concluded that the most dangerous stretch of highway was Interstate 69C, between FM 2812 and Monte Cristo Rd. Between 2013 & 2015, 12 deaths occurred over seven crashes along this stretch of highway.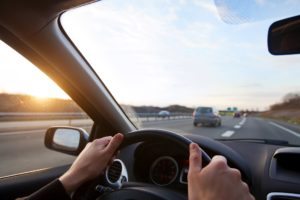 The study also outlines several particularly deadly highways in the Houston area:
FM 1960
US 290
US 59
FM1093
I-10
Beltway 8
I-610
SH 6
SH 288
SH 249
Veterans Memorial Drive
Texas Monthly also included highways in San Antonio:
I-10
I-410
I-35
Loop 1604
US 90
FM 225
Military Drive
Culebra Rd.
Lastly on the list from the magazine were highways in the Dallas/Ft. Worth Metroplex:
I-30
I-20
I-35
I-635
SH 360
SH 183
Loop 12
US 175
US 75
The 675,580 miles of highway that encompass Texas are among the most dangerous in the country. Among all these treacherous stretches of highway, one in particular is missing from the list. According to a study published in 2021 by Budget Direct, the I-45 stretch of highway  between Galveston & Dallas is the most dangerous stretch of highway in the nation.
On average, there are 56.5 fatal accidents per every 100 miles of highway. In particular, the stretch of I-45 that runs through Houston is the most dangerous part, claiming the lives of 73 people in 2019.
The highways of Texas can be dangerous for anyone as these reports have shown. However, there is a particular group of Texans who face these challenges in ways different than many of us, Truckers.
Trucking in Texas
Trucking is a critical aspect of the Texas economy. The State of Texas estimates that the trucking industry supports more than 1.1 million jobs across the state, producing $91.6 billion in Gross State Product.
On average, 1.5 billion tons of freight is shipped over Texas highways each year. Pulling these goods along the THFN, are hundreds of thousands of truck drivers who cross into the Texas border each year. The Texas Department of Transportation (TxDot) reports that a total of 257,450 Texans work as In-House Truck Transportation Specialists, also known as truckers. These workers help support the local economy and are critical to the financial health of the state.
The Federal Motor Carrier Safety Administration (FMCSA) tallied a total of 5,237 large trucks involved in fatal accidents in 2019. This was a 2% increase over the previous year.
Texas roadways can be a danger no matter who you are. If the worst happens, and you find yourself in need of assistance, we hope you consider Sutliff & Stout.
Contact a Texas Car Accident Attorney Today
When your car accident results from someone else's negligence, you should not have to cover accident-related expenses yourself. When this happens, contact the best accident attorneys at Sutliff & Stout, a Texas car accident law firm. Our team has over ten years of experience handling all types of car accident claims, including techniques on how to get money from insurance after a car accident, and will work tirelessly to hold the responsible party accountable.
The lawyers at Sutliff & Stout Law Firm are Board Certified in Personal Injury Law by the Texas Board of Legal Representation. As one of the best accident lawyers, they have helped countless accident victims receive the financial compensation needed to cover property damage and medical bills. Call (713) 987-7111 or complete our contact form to schedule a free consultation today.